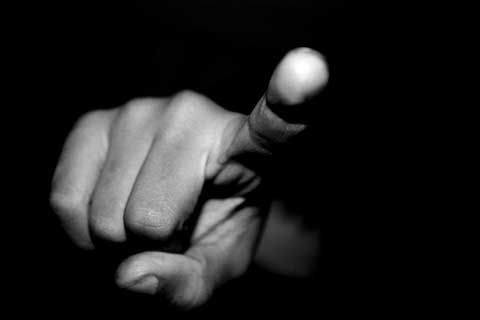 In the previous post, we showed you how to get started in JobCred by creating first your own online profile using blocks. This post is a continuation of a 5-part series where we will guide you in completing your online profile and creating a CV.
Personal
The Personal profile page is subdivided into two parts.
Personal Information – shows personal details such as your full name, date of birth, status, and contact information.

Professional Information – shows your career status and highest educational attainment.
The Personal Information shows up in your CV. The Professional Information does not as it is only used for your online profile.
Photo
None of our CV templates feature photos, as we don't recommend including one on your CV. If you'd like to include a photo please select a Microsoft Word template when you're creating your CV, save it to your desktop and then manually add your photograph.
Instant Messaging Address
IM addresses are not included on our CV templates by default, but are included in your online profile. If you'd like to include your IM address please select a Microsoft Word template when you're creating your CV, save it to your desktop and then manually add your IM address.
About Me
The About Me page is composed of two parts. The first part is your "Tagline" and "Personal Statement", and the second relates to "Publications & Articles", "Honours & Awards" and your "Website or Blog".
Tagline and Personal Statement – A tagline is a one-liner pitch that plays an important role in your online profile. Although tagline does not show up in your CV, it must be written in a very convincing tone to catch the employer's attention as they search for the best candidates in the JobCred database.

Personal Statement – A Personal statement is equally important as the Tagline. Creating one is very critical because this gauges whether the employer will go through your CV or not. An employer usually spends only about 30 seconds viewing a CV. Therefore, you must use this 30 seconds wisely by creating a powerful personal statement that will make the employer read your CV all throughout.
Point to remember: You can create multiple Taglines and Personal Statements for your Blocks but only ONE tagline and personal statement will appear on your online profile and only ONE personal statement can appear on your CV.
Publications, Awards, Blogs
The information you will put on this page shows up in your online profile and CV. Or you create one block specifically for your CV and another for your online profile. It is very important to include only information that is relevant to the position you are seeking. If you are applying for an IT position, you do not include publication on Stress Management, do you? Instead, include details relevant to IT.
If you want to stand out from the crowd, put your best foot forward. Highlight what your skills are and show what you have. You can list all the awards and recognitions you received in your career and education.
Blogs can also be included in your CV. However, if the blog you maintain has no relevance to the desired position, you had better exclude it from your CV. On the other hand, if you are applying for a position in Advertising or Media, you may include the link to your website relating to those fields.
Informing the employers of your online presence creates an impact to your CV. But links to Facebook, Twitter or MySpace are a BIG no as it create a childish and unprofessional impression of you.
In our next blog post you find out more on how to put your previous employments on your CV.

Click here to sign up for the free JobCred newsletter and get the latest CV tips for free in your inbox.
Related posts: