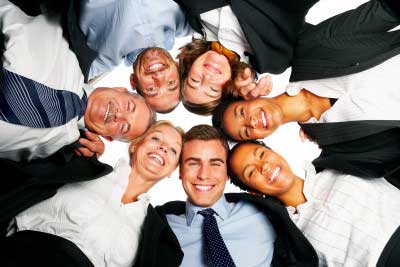 Earlier, we have discussed what to include in the personal information page. We will now move on to the next part of your online profile and CV which is all about your previous Employments.
You create a separate "block" for each of your different jobs. When you download your new CV you can choose which blocks to include and in which order you want to arrange them. You only need to worry about ordering your blocks when you go to build a CV; in the profile section the order of the blocks is irrelevant.
You can create multiple blocks for the same employment if you wish to tailor a block for a specific job application.
Employment Sections
We've split each employment into three distinct sections:
1. Position
This section includes all of the details relating to your role, such as your job title, your dates of employment etc.
2. Salary & Benefits
You can enter details of your salary and benefits here, either for your own records, or if you wish you can make them searchable by employers. This is optional as you don't want to influence the employer's decision of hiring you.
3. Company Details
Enter details here about where you worked, what type of company you worked for, it's industry etc. There are easy drop-down menus to help you in this.
Achievements, Roles and Responsibilities
Attaching to each employment, we recommend you list your achievements in the role, as well as the duties responsibilities that were assigned to you.
When considering your achievements try to include some figures to give an idea of the scale of your achievement. For example, rather than saying you reduced costs, say that you "Reduced costs by 35% on an original cost base of €5m". Make sure you can support all of your claims, and that your references will be in agreement with them!
When entering your Roles and Responsibilities, make sure to only include those that are relevant.
Point to remember: When you create your CV in the JobCred CV Centre, you can edit the order of the responsibilities as you want them to appear in your CV.
Click here to sign up for the free JobCred newsletter and get the latest CV tips in your inbox.
In our next blog post, you will read about how to include your education in your profile and CV.
Related posts: