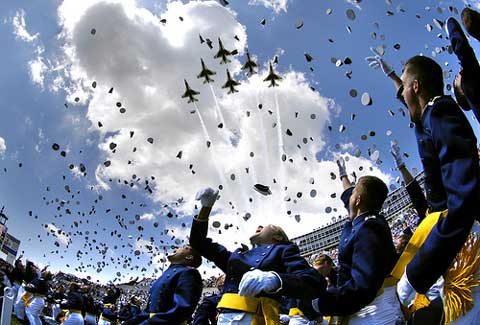 This is the fourth in this 5-part series of blog post on how to use JobCred to create your finest CV. Last episode was all about how to focus your CV on your employments. I am sure you are now very excited how your CV will look like when downloaded. Be patient. We still have more to tackle before you get a CV that gives you more job interviews.
Formal Education
In the education section you enter the details of your formal education. The fields in the web form tell you exactly what information is needed.
Some fields are purely for your online profile and not for your CV. Entries in the "Field of Study" and "Degree Level Obtained" sections do not show up in your CV but on your online profile only. The rest of the entries go directly to your CV.
Ensure that the name of the qualification that you enter into the "Qualification" field is exactly as you want it to appear on your CV.
Additional Information
If you're going to create a standard Chronological CV (recommended) there's no need to enter any details into the "Additional Information" field.
If however you are just entering the job market, your education may well be a more important part of your CV. In this instance you may opt for a Qualifications or Functional CV which will focus more on your education and less on your work experience. If this is the case you can use the "Additional Information" field to enter more details about your study.
Results for School Leavers
If you're a recent school leaver, or if you think they're relevant to your CV, you can include your exam results when you make a CV. In the vast majority of cases these will not be relevant and your Qualification will be sufficient.
No matter what type of CV to use, either chronological or functional, you will be presenting your skills as they play a major role in your CV. To help you with this, see first below a short description of each CV type.
Different CV Types
1. Chronological Order CV – This is the standard format and the most common type where the CV is focused on one's employment history and education presented in chronological order.
This type of CV is preferred by most employers are it is easy to read and the strengths are highlighted all in one glance.
2. Functional CV- this type of CV is less preferred by both employers and job seekers alike as less importance is given to specific employments and education but focused more on skills you have acquired over your career.
It has been proven that applicants using this type of CV have received the least response from the employers. Therefore, we do not recommend using this CV unless you have a very strong reason to do so.
Things to remember if you opt for this template in the CV Builder:
Enter all of your skills as "Other Skills".

Do not enter individual language, computer and driving skills.

Each of the "Other Skills" that you enter will appear as a separate header and paragraph on the Functional CV.
In the next and final blog post of this series, you find out how to include your Interests and References on your CV.
Click here to sign up for the free JobCred newsletter and get the latest CV tips in your inbox.
Related posts: