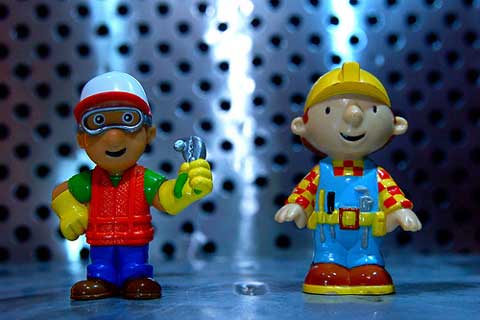 Your CV (curriculum vitae) is the first impression your potential employers will get of you, before you even meet them. The chance of an interview and possible employment comes after their review of your CV, if it managed to impress the hiring committee. Therefore, preparing an excellent CV in its proper format, with adequate information about you, and ensuring this information is also presented in the correct way, is very important.
This is where an online CV builder comes in. An online CV builder will play an integral part in making sure that your CV making process becomes simple and easy. Using an online CV builder guarantees that you are able to make that necessary first impression with class and style; more importantly, that they see the experience, knowledge and skill that they are looking for in their future employee when reading your CV.
An online CV builder is a guided step-by-step procedure for you to create your CV in a professional and impressive manner. The builder provides you with several predefined and tested curriculum vitae templates in different formats like PDF or Word Document.
After selecting your preferred CV template you just need to enter your information according to the steps provided. The CV builder will prepare your CV in just a matter of seconds! After this you can download this new, impressive CV to your computer. Your CV will be ready, at your fingertips whenever you need it, and all you'll need to do is adjust the information any time you need to update or change it.
Some Benefits of Using an Online CV Builder
You can be sure that the format of the CV you obtained from the online builder is generally acceptable and looks as though it was designed by a professional for a professional. The guided process an online CV builder takes you through in creating your unique CV ensures that you enter all the necessary details about yourself you may otherwise have forgotten to include. This means you don't need to worry about anything being omitted or about including too much information.
You can store an unlimited number of CVs and CV examples on the CV builder website for future editing and progress updates. This negates the need to start the process from scratch each time you need a new one. An online CV builder also guides you in making these amendments and in adding information, and updates them accordingly for you.
And of course, the most useful benefit available in using an online CV builder is that it allows you to access your CV from practically anywhere; all you'll need is a computer with an internet connection. Therefore, you can get ahold of it whenever and wherever a job opportunity presents itself. You'll not have to worry that an opportunity might be lost because you didn't have a CV handy at that moment in time.
Sign up here to create your finest CV at this free online CV Builder and get more job interviews.
Click here to sign up for the free JobCred newsletter and get the latest CV tips in your inbox.

Related posts: